Bringing Colour Indoors During Autumn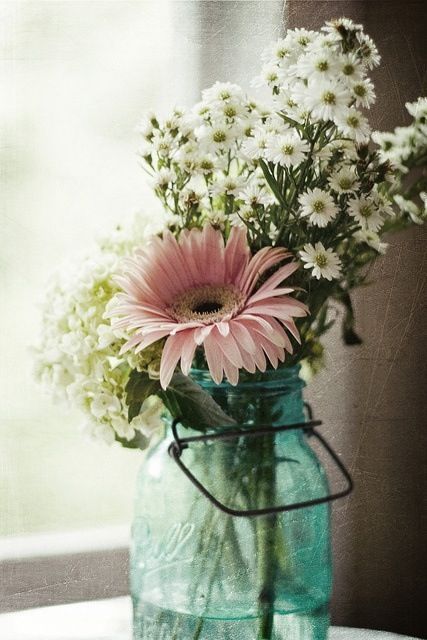 It is fast becoming cooler, and with that the leaves are turning and the days shortening. Rather than feeling sad about the lack of warmth and greenery I try to enjoy the change of colours and look forward to cosying up indoors. And you needn't be without colour in your garden at this time of year. I am looking this week at some cut flowers that are great in your garden now but can then be brought indoors to perk up a coffee table or kitchen counter. Here are a few examples below for you that I have found on the incredibly informative (as always) RHS website.
Perovskia atriplicifolia
Other common names Russian sage
Genus Perovskia are deciduous subshrubs with aromatic, deeply divided, grey-green leaves and large, open panicles of small tubular blue flowers from late summer
Details P. atriplicifolia is a bushy, woody-based deciduous perennial to 1.2m tall, with upright white stems bearing finely divided grey-green leaves to 5cm long, and long terminal panicles of tiny blue flowers in late summer and early autumn
Thalictrum delavayi 'Hewitt's Double'
Other common names Chinese meadow rue 'Hewitt's Double'
Synonyms Thalictrum dipterocarpum 'Hewitt's Double' misapplied
Genus Thalictrum can be rhizomatous or tuberous perennials with ternately or pinnately divided, often attractive foliage, and panicles or racemes of small flowers with showy stamens and sometimes large colourful petal-like sepals
Details 'Hewitt's Double' is an erect herbaceous perennial to 1.5m in height, with attractively divided leaves and tall panicles of long-lasting, rosette-like, double lilac-purple flowers
Aster thomsonii
Genus Aster can be perennials, annuals or subshrubs, mostly with narrow leaves, and solitary or clustered, daisy-like flowers
Details A. thomsonii is a clump-forming perennial, to 1m tall, with oval, toothed leaves, up to 10cm long, on hairy stems. Flowerheads, up to 5cm across, comprising lavender-blue rays and a central yellow disk, are held on slender branches from late summer into autumn
Further reading about how to plant your garden with a view to cut flowers can be found here. It has really inspired us here at Sunday Cottage to re-think some of the borders.
But, once you have grown lovingly and cut them what is best to put them in? It obviously depends on the selection you are working with but whatever the size our jugs tend to suit.
Whether it is a posy or a large bouquet with long stems we have four options to choose from. You can see all of our jugs here. Alternatives like enamel jugs are incredibly durable and you do not need to worry about changing the water so often as you do not have the transparency of glass. The one below can be found on Etsy via this link.
However, there is also something very classic about a simple glass vase. I love Heals and all that they select for their stores - so this was tough to choose one! But I think that this one is a great all rounder. And if you are a novice at spiralling to make a bouquet take a look at this short video. I personally think it is just instinct and having fun that make the best displays!