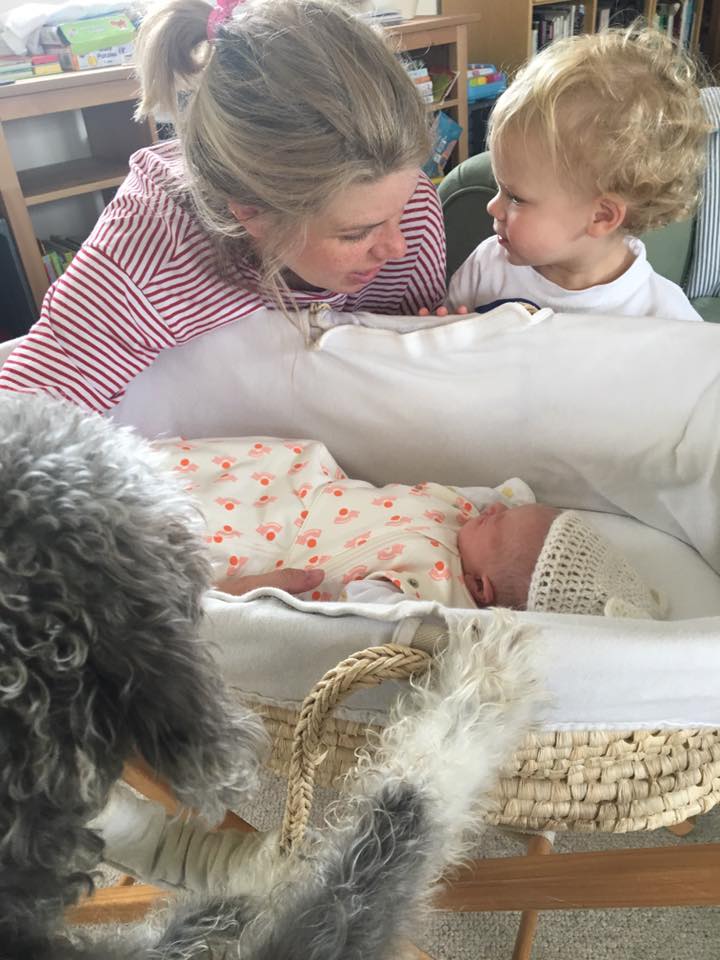 I do hope that you are having a good Monday, this week's post seems very apt (being posted a day late) as it is on finding a work/family balance - and I obviously got it a little off over the last dew days!
Actually, last week was typical of why it is so hard to find a balance. It was one of those where you are let down by others, have to chase and make endless phone calls/emails all whilst trying to put on a happy face for my toddler and feed the one month old. To you it might seem madness to try and carry on like it is business as usual with a 21 month old and newborn in tow but I have great back up. My husband is a music teacher and has the Summer months as holiday whilst my mother (as I explained in the previous blog post) is almost like having another me. She knows the studio inside out, plus is great at swapping in if I need her to look after my oldest while I sort something out in the studio, or need an extra hour to put a kiln on. Both understand how hard I have worked to get to where Julia Davey Ceramics is, and that it would have been impossible for me to entertain putting it on hold or giving it up entirely.
So back to where I am today specifically - it has been one of our busiest months and yet we are coping. Husband is on toddler watch for most mornings and I have a newborn which means a few snatched hours of work whilst she sleeps in the day. That means that I have to find time for play at lunch, in the afternoons or dedicate a proper day to a family outing. The planning for this can be endless, we have been ordering stock to make, finalising Christmas samples and putting in countless hours on website development in the last months of my pregnancy. It has made the first month with Mathilda here a little easier and the idea of a day out plausible. I learnt my lessons from having Thea two years ago the hard way.
So my advice to all the pregnant business owners out there:
1. The baby won't necessarily be late. I had Thea 5 days late but this just gave me another 2 firings worth of stock! I was prepared for her to be 2 weeks early - it makes you think every day is a bonus after that.
2. Maternity leave is not always an option. Given the allowance for self employed folk it is easy to see why. I just could not afford it. So back to work it was, if only for an hour or two a day. I am not grumbling, I just did not know that this would need to be the case. You just need to be realistic in what you can achieve with a baby in tow. Which leads me to...
3. Lists are incredible! Prioritise your workload and don't think that you can get everything done as quickly as before - your mind is foggy with sleep deprivation. It is also VERY disheartening if you feel you have not made much progress. Use lists as a means of getting thing out of your head, not as a 'to do today/this afternoon' tool.
4. Leave the house. It is easy to get more done if you work at home and stay there via all the naps/playtime negotiation. However, it is so much more rewarding to go out as a family. I always have Thea booked into activities or what not for three mornings a week. Then I know the majority of the week time we have made an effort to get out of here!
5. Dream big! Yes, you are raising a family. But that does not mean that you have to remain on pause with your business. It can grow. You just need to take a moment to plan how to manage that.
I would love some advice back. Maybe you are going through the same thing, or have done. If so do leave a comment. I would be most grateful. So for now, I am off to finish some sheets of transfers before both girls wake up. I might have 20 minutes, they may be an hour. Who knows. At least I have the back up of my husband for the next month. Then it is on to plan B in September. Wish us luck!